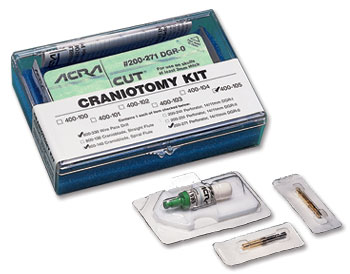 The unique benefits of kit purchasing include:

Only ACRA-CUT offers kits containing a high-speed spiral blade and perforator.




Sixteen different kits for adult and pediatric applications.




Significant savings over items purchased separately.




Each component is packaged sterile in its own blister pack, allowing the blade or perforator to be used in separate procedures.
If you do not have the Adobe Acrobat Reader software necessary to view this brochure, you may download a free copy from the Adobe Site.